Best Organic Skin Care Products
How can you find the best organic skin care products in a day and age when there is so much confusing information out there? It can seem daunting to figure out which skin care products are truly organic and therefore the best for your skin.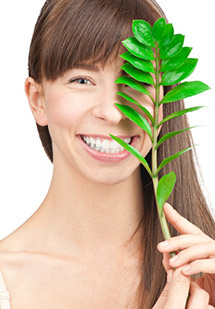 It can be difficult to find credible information on organic skin care, and I personally have never been able to sufficiently answer my own questions about whether organic is truly better than simply natural skin care products.
My biggest challenge has been sensitive skin, and so I've found very little difference between organic skin care and natural skin care products. They both cause my face to break out!!
For some of us, even nice, natural and organic products can cause skin rashes and irritation. I've since learned that herbs, essential oils and botanical ingredients are potent medicines, each with their own particular health benfits, some of which can affect sensitive skin or even interact with medicines you are taking.
That is why sometimes a good hypoallergenic skin care product is better during those times when your skin is simply reacting to everything!
Now, back to the question at hand! Here are some basic guidelines which can be helpful to you in your search for the best organic skin care products.
First, in order to understand what labels to look for, it's important to understand the difference between the terms you see on the label at a glance.
Organic Ingredients - The Question of Creating Organic Standards
How do you know that a product is really organic? The standards for organic products vary in each country, however they usually involve requirements for growing, harvesting, storing the raw ingredients, as well as processing, packaging and shiopping the end products.
These standards exist in addition to the usual standards required to grow and produce "regular" non-organic plants and foods.
Some countries now regulate organic products, including Canada, the United States, the European Union and Japan. There is now a movement underway to harmonize regulations between countries so that international trade is simpler. An agency known as the International Federation of Organic Agriculture Movements (IFOAM) is working on this process.
Now, one of the challenges associated with the certification process is that it can make the cost of doing business much higher for some smaller skincare companies.
There are many debates going on in the skincare industry about this. You may for example find a wonderful and very small skin care company that grows their own ingredients organically, but that does not have the funds to be involved with the certification process.
If you are interesting in using organic skin care products, you will find it helpful to familiarize yourself with your country's organic labeling practices.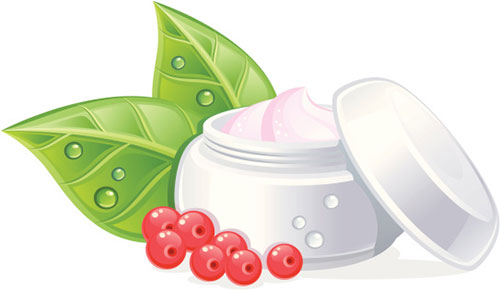 Certified Organic - 100% Organic Ingredients
Growers and manufacturers who abide by the standards set forth by an international certifying organization earn this label. If a product is created from completely natural ingredients that have been grown and derived from farms that practice only organic growing practices, it is certified organic.
Certified organic products in the U.S. may display the USDA organic seal on their products. These usually contain beneficial ingredients rather than chemical names that cannot be pronounced.
Most Certified organic products will also contain no herbicides, pesticides, GMO's, additives, petroleum, artificial colors or fragrances, parabens, or artificial chemicals ... but always read the label, just to be sure!
Organic - 95% Organic Ingredients
The label "organic" means that at least 95% of the product ingredients are organic, and the other 5% are not. A product like this may still be quite safe, for example depending on the product formulation, some ingredients are difficult to find in organic form.
In the U.S., these products are still be able to display the USDA organic seal.
Made With Organic Ingredients
These products include at least 70% organic ingredients, and may still be quite good, however the are not allowed to call themselves organic.
Benefits of Using Organic Skin Care Products
Skin absorbs everything - if you put a product on your skin, it gets into your bloodstream. Certified organically labeled skin care products do not contain added pesticides or GMO's (genetically modified organisms), both of which are not good for your health.
Certified organic products perform better - many research studies have confirmed that organic ingredients are more potent and contain more antioxidants, vitamins, minerals and other naturally occurring substances which can benefit your skin. For this reason the best organic skin care products would contain ingredients that have the freshest and most potent natural ingredients.
Certified organic products are "green" - every time we shampoo our hair or wash our bodies, the residual product goes down the drain and enters into the water system. The best organic skin care products do not contain harmful ingredients, so our environment can benefit.
Organic Farming is More Sustainable for Our Environment - Organic farmers are committed to using sustainable methods to produce their crops, which reduces the harmful use of fossil fuels, toxic chemicals and other environmentally unfriendly practices. The best organic skin care products use ingredients that are grown as naturally and sustainably.
Drawbacks to Using Organic Skin Care Products
Organic ingredients are more expensive and so many organic skincare products cost quite a bit more than other types of skincare products.
Some product lines that claim to be 100% certified organic do not reveal their product ingredients, at least on their websites, so it is not always possible to know exactly what the ingredients are in the products.
There is a lot of confusion in regards to certification for organic products, so it is not always possible to know exactly which products which claim to be organic are actually so. Some product lines which are quite good and very safe are not "certified".
One of the drawbacks to using organic or natural skin care is that some people are allergic to a few of the ingredients contained within. Just as some people are allergic to some foods, sometimes the skin can have adverse reactions to natural ingredients.

If one certified organic product causes a reaction, simply try another product until you find just the right combination of ingredients for your skin. Remember that the best organic skin products that work well for you may not necessarily be the first brand you try.

I always recommend that you do a skin test first before putting a product on your face. That way if your skin has a reaction, you can avoid an entire skin rash on your face!
What Are Some of the Best Organic Skin Care Products?
When you're looking for certified organic products for your skin, look for a label that says "certified organic" if you want a skin care product that contains absolutely pure organic ingredients.
I have little personal experience with organic skin care, however you will generally find some of the best organic skin care products on the market today in your local health food store or online.
One way to find out which organic skincare products may work for you is to ask around at the local skin care salons, or your health minded friends!
Since I am always looking products that will work well for our readers, my first recommendation for the best organic skin care products for sensitive skin (based on many hours of research) is Suki skincare and cosmetics.
Suki products are very effective and people love them, and they are developed by someone with eczema and sensitive skin who knows exactly what its like to have your skin break out all the time! The ingredients are quite good, natural and mostly organic, with no irritating chemicals. They are lightly scented with essential oils and they work exceptionally well.
I personally have difficulty with the essential oils that scent these products which is quite strong for me, and I have not found unscented versions so I don't use this product line.

Some of the Suki products contain salicylic acid from white willow back, which is a natural anti-inflammatory, however if you are very allergy prone, or especially if you have salicylate allergy I recommend instead a good salicylate free product line instead.
Unscented Organic Skincare Products
If you are like me and having trouble with the added perfumes or essential oils that are added to most skincare lines, look for brands that do not add scents or perfumes. For effective and no-fragrance-added organic skin care, I recommend Carolyn's Facial Fitness Skincare Which which is 70% organic, affordable, and most importantly, very effective even for sensitive skin, especially when used with her facial exercies. These products and do not have added perfumes or essential oil scents.
The Carolyn's Facial Fitness Skincare are the best organic skin care products for sensitive skin that are no-fragrance added, and are geared towards anti-aging skincare but will work well for anyone.
Cautions for Trying New Organic Skincare Products
Remember than any kind of skincare product with bioactive ingredients like the brands I've mentioned here, will need a period of adjustment, otherwise your sensitive skin will break out.
Always do a skin test first, and then go very slowly, trying just one new product for a few days, seeing how that works, and then moving on to the next one.
It can take up to several weeks for your skin to acclimate to new products, especially when you have sensitive skin.
Go slowly and gently and you will be rewarded with a beautiful and glowing complexion!
If you have some personal experience with organic skincare, please share with us what is your opinion for the best organic skincare products?
Best Organic Skincare Products - What's Yours?
What are the best organic skin care products that you have used? Please share!