Natural Health Information
These are some recommended natural health information websites, natural health businesses and sources for reliable natural health advice. I hope you find these sites as helpful as I do!
Natural Health Information - Healthy Eating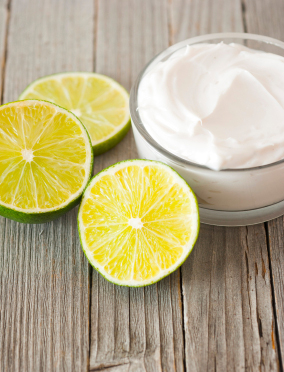 The Gerson Institute has been helping people to heal with natural foods since the 1930's, and many of their natural healing methods continue to be used by many alternative health practitioners.
The World's Healthiest Foods is one of my favorite sites for learning more about the health benefits of many natural foods.

Busy Vegan has many quick and simple recipes and lifestyle tips for transitioning to a plant based diet, creating a vegan kitchen, and even finding vegan clothing.

Super Foods for Super Health is a "how-to" resource and motivational health guide that offers extensive information, tips and recipes on all types of superfoods including seaweeds, sprouts, herbs, mushrooms.  Also includes tips on how to save money by making your own.
Aromatherapy For You contains tips on how to use essential oils for healing, what to look for in natural aromatherapy products, natural skin care with aromatherapy oils, aromatherapy supplies and related health and wellness topics.
Self Healing Resources
Our bodies have an amazing ability to rejuvenate and heal when given the right supports. Our body, mind and spirit are all interconnected in miraculous ways! One of the most helpful self healing techniques I've ever used is called Emotional Freedom Technique which uses a process of tapping of acupuncture points of the body, to address all manner of emotional and physical challenges.
This is quite useful in so many situations! For example just yesterday a truck rear-ended my car and thankfully the damage was minimal, however my neck was injured. I 'tapped' while I was waiting for my X-ray in the hospital, and the next day (which is generally when you REALLY feel an injury like this) I felt much better than I expected to!
Natural Health Information - Supplements for Sensitive Skin

Sometimes no matter how good we eat, we need a little help to get all the nutrients we need. There are lots of different brands out there, and some are great, but a lot of them are not very effective.
Most of the supplements I get from the health food store simply don't work very well! Then there are the ones that work really well, but they cost an arm and a leg!!
It is really a challenge to find good quality and also affordable nutritional supplements that are helpful for sensitive people.
I have collected some of the products I use, along with my comments and experiences, here at Supplements for Sensitive Skin.
In addition, I have found the Xtend Life nutritional supplements to be effective without breaking the bank.  This company is one of our skincare affiliates, but their nutritionals are also excellent. 
I especially appreciate their Sleep formula, which calms down the stress I often feel in my body, and their omega fatty acids products which are excellent quality and very pure. When you use them, your skin gets very soft!
Home > Natural Health Information