Skin Care Advertising That Works
Advertise Your Skin Care Business With 
Effective, Personalized Search Engine and Social Media Promotion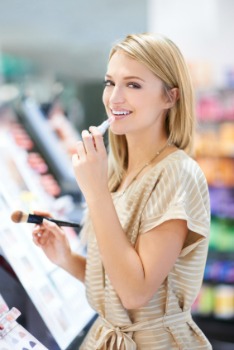 Our unique skin care advertising package offers the most affordable and effective exposure for your business, at a fraction of the cost of most online advertising.
We don't do boring banner ads that get no response!  
We don't charge you monthly!  Your product remains listed on our site for as long as our site is online.
We offer a custom created advertising solution that reaches your target audience through organic search engine traffic and our social media, newsletter, Youtube and podcasting channels. 
What Really Works To Grow Your Business
I have been in the internet publishing business since 2001, and have discovered that traditional advertising methods such as banner ads don't work very well! 
What REALLY works to create new customers for your business is a personal recommendation.
That is how My Sensitive Skincare began, through my sharing of my own personal experiences with sensitive skin. I was really surprised at how many people have responded, and continue to visit my site.  We average a million or more visitors a year, every year since 2011.  
I am happy to share your excellent, high quality products for sensitive kin with my visitors ... but only IF they meet my own personal high standards of product safety.
My visitors DO trust my recommendations, and so if your business qualifies, our advertising package may be just what your business needs.
 Available for Products That Meet Our Guidelines

My Sensitive Skincare has been online since May 2009 serving the needs of people with hyper sensitive skin, allergies and chronic skin conditions.
I am humbled and honored to have earned the trust of  millions of website visitors from all over the world.  For this reason I am extremely selective about the skin care advertising we feature on the site.
Advertising opportunities are available to companies that meet our product ingredient guidelines.  Please read this FIRST before contacting us.
Your Customized Skin Care Advertising Package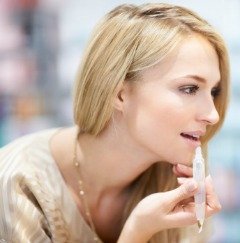 This is a smart and affordable method of skin care advertising for several reasons.
We do a Review, NOT an Ad - Trust me, I know you want to make product sales, but your potential customers have found their way to mysensitiveskincare.com because they are looking for honest information.  You need to earn their trust!  I can help, by getting to know you and your products, and by sharing my honest experience.  My readers trust me, because I am not a big skincare company ... I have suffered with sensitive skin my whole life, and I know what they are going through.
Your Product Review is Search Engine Optimized - I am expert at getting honest, real, organic search engine traffic.  I do keyword research and write your review using the unique search terms that are most likely to be found by your potential customers. You can visit some of our existing reviews such as this one which already have Page Rank and traffic.
Permanent, Ongoing Exposure For Your Products - Your product review will remain as a webpage on our site and continue to gain organic search engine traffic and exposure every month for the life of our site.
Expertly Written Reviews - Your product review will be engaging, fun to read, and expertly written by myself or my hand-picked top quality writing team. All of our review writers are people who have sensitive skin themselves. See an example of our high quality skin care reviews here.
Readers Trust My Recommendations - Some of our readers have been visiting our site regularly since it began in 2009. Your company will benefit from the credibility of having your product reviewed by our team. We live with sensitive skin every single day!
Multiple Social Media Channels - I will share your review on our Facebook, Twitter, Youtube, RSS feed and blog, in our newsletter.
How The Skincare Advertising Process Works
1.  I will use your products (and give them to my husband and Mom, who both have sensitive skin also) and report our results from the perspective of a customer who is trying your products for the first time.
2.  We will provide our honest assessment of both the benefits and drawbacks of your products.
3.  I then create a podcast and a detailed 1000 word review of your products which will include custom photos and links to your website.
4.  Your review will be featured in our multiple social media channels
5.  I personally do keyword research to discover how YOUR potential customers are looking for your products.  I will search engine optimize your review so that it will gain organic traffic from search engines.
6.  Your review will be permanently placed on our website in our Skincare Reviews section which will remain online for the life of our website.
BONUS - I will prominently feature your review on every page of my website with a 160 x 160 banner graphic ad for 3 months.  
IMPORTANT - Your products must meet our product ingredient guidelines.
Time Limited Offer

Currently Unavailable
Instructions - Once you've made a payment, you'll receive instructions on where to send the products for review.
The whole process takes approximately 4 to 6 weeks to complete, depending on how quickly you send the products for review. 
Skin Care Advertising Policies
All advertisements placed on our site are in full compliance with Google webmaster policies which require the "nofollow" link attribute on all text and banner ad links.


Your ad payment is non-refundable, unless your site does not meet our product ingredient guidelines. If that is the case, we will refund your fee, minus our Paypal Fees.
Home > Skin Care Advertising