Skin Care Forums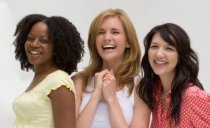 Welcome to our Skin Care Forums where you can help and be helped!
Update for 2014 - Our forums have transformed into a simpler format on Facebook.  You can leave a comment at the bottom of this page, or visit our My Sensitive Skincare Facebook page to talk with us.  
Our many archived conversations are still available here on this page and you can comment on these.

I encourage you to jump in, share, ask a question or answer one. See Past Topics
Skin Care Discussion Guidelines
We want to create a friendly and positive environment where everyone feels welcome and can come to learn, share and communicate.
We do not offer medical advice, but can share our own experience with sensitive skin care, hyper sensitive skin and skin problems.
Please bring your best self to our Skin Care Discussion Forums. We ask that you follow our simple forum guidelines.
Be respectful and courteous to others at all times.
Please do not submit advertisements! This forum is for sharing and discussion ONLY. 
Anyone who submits unsolicited advertisements to the forums will be removed and will not be able to post again. We have a ZERO tolerance policy on this.
If you have a skin care business and you would like to list your skin care business in our Skin Care Directory, please submit a listing here or visit our Skin Care Advertising page for a complete list of free and paid advertising opportunities.
Help and Be Helped - If you ask a question and receive a helpful answer, come back another time and help someone else if you can.
I hope you enjoy your visit with us!
Skin Care Discussion Topics
Skin Care Forum Discussions
Click below to see the different discussion topics happening right now in our Skin Care Forums ...