Newly Discovered Sensitive Skin Care Secrets
Healing for Your Chronic Skin Problems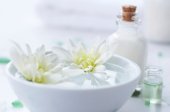 Welcome to My Sensitive Skin Care.  I am, like you, someone who has suffered with hypersensitive skin all of my life. 
At age two I came down with such a severe outbreak of hives that I had to be hospitalized for five days! 
As you can imagine, I became very motivated at an early age to find a way to stop my skin from breaking out.
Now, thankfully, you would never know that I had so many skin problems, but it didn't happen overnight!
With trial, error and lots of research, I discovered some shockingly simple ways of clearing chronic skin problems that really worked.

Some of these methods can improve or in some cases, even eliminate the difficult cycle of inflammation that can be at the root of many chronic skin problems like acne, rosacea, eczema, psoriasis, hives, and dermatitis. 
I feel so strongly that everyone needs to have this information, and so I offer it freely here on my site.  I hope that you too can find the right solution for your hypersensitive skin!
Please note that I always recommend you check with your medical doctor or health practitioner first, when you are dealing with any kind of rash, breakout or skin inflammation.   They should be your first stop on this journey!
Here you will discover:

A dramatically effective approach to skin care that doctors will never tell you about. This information will not only save you money, but can completely transform your skin problems.
One simple action that you already do every day that can decrease the eruptions and breakouts on your skin.
Why even some natural mineral makeups can cause breakouts for sensitive skin.
How to take years off of your face without skin care products or expensive facial surgeries.
One of the most common causes of sensitive skin that no one likes to talk about!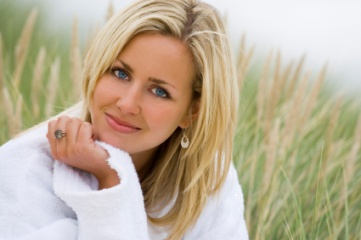 My Approach to Natural Beauty
My Sensitive Skin Care is dedicated to helping you find safe, non-toxic and environmentally friendly ways to look and feel beautiful, and to take care of your sensitive skin.
I am committed to natural and holistic approaches to creating beautiful, radiant, healthy skin.
As your guide on this journey, I am committed to integrity and I recommend only products and services that I am confident WILL help you and your sensitive skin.
In fact, nearly EVERYTHING I recommend on this site I have personally tried myself! You can learn more about the safe skin care products I have tried.
You can search our site, which has over a thousand pages of free articles and resources on sensitive skin care.
I look forward to serving you!
Blessings,