Colorado Climate
by Caryn
(Denver, CO, USA)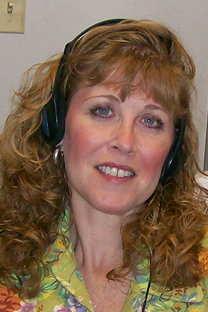 Pre-Illness
I hadn't experienced any skin issues since my teenage years until I moved to Colorado six years ago. Then it became a constant battle against dryness. I've upped my water intake, tried to increase the fruits and vegies consumption, and sought out products to combat the skin dryness. I've added a regular diet of vitamin supplements as well.

I even had punctal plugs inserted for my eyes to fight the dryness problem there. But three years ago I was diagnosed with a deep vein thrombosis, and pulmonary embolisms. The only thing that anyone could point to as a cause was birth control pills -- I'd changed prescriptions to a generic brand which had a different delivery system.

All of a sudden, a whole list of vegies had to be taken out of my diet because I needed to monitor vitamin K (dark green skins/leafy). And my skin breaks out just like when I was a teenager. . . only now it's just not my face, but other parts of my body. I've been somewhat successful using a "Clean and Clear" facial wash and a St. Ives scrub. . . but I'm worried that as well as those products work against pimples, I'm probably still being too harsh with my skin. And nothing has worked against the blackheads on my nose!

Oh, and for 18 months, I was banned from most of the ways I like to exercise for fear of injury and bleeding. So I gained weight which of course makes things even worse for my skin.

So, the resolution for 2012 is to find better solutions that will also help fight the aging process. I'd like to look younger and healthier and feel better at 50 than I do at 47!
Return to Natural Beauty Journal.