Natural Beauty Journal
Create Your Own FREE Natural Beauty Blog Here
Create your very own free Natural Beauty Journal page right here on our site! You can upload your own photo, get support, and share your goals and your progress as you work towards a more natural, healthy and beautiful lifestyle.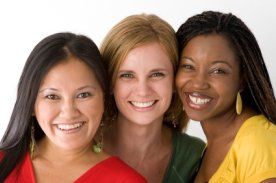 See my Sample Journal Page!
You can use this page to share any homemade natural beauty remedies or natural beauty tips that you have found to help you look and feel great!
You can also use this page to track your progress through our free natural beauty makeover.
AND you can meet our other visitors and see how they are doing! See our newest Natural Beauty Journals, and be sure to say hello!
FREE Gift When You Create Your Journal
This is a brand NEW section of our site and for a limited time, I am offering a FREE gift for first twenty people who create their own Natural Beauty Journal on our site.
Simply create your page below, and I will send you a free My Sensitive Skin Care Ebook which has over 100 pages of cutting edge information about safe, natural beauty and skin care!
Right now I am ONLY offering this Ebook to the first ten people people who create a Journal on our site.
There is just a few places left so do it now, while there is still space!
To claim your gift, please enter your e-mail address at the bottom of the page after you create your journal, so I can send it to you!
My Natural Beauty Journal
Click below to view the Natural Beauty Journals of our website visitors! Please send them support for the positive changes they are making in their lives! You can also share a friendly comment, ask a question or share your own experiences.
Home > Natural Beauty Journal