Skin Care Product Reviews
Best Skin Care Products for Sensitive Skin
My Sensitive Skin Care product reviews is a new section of our site which was originally intended to review a number of different hypoallergenic product lines.
Since that original great idea, my own sensitive skin has become MORE sensitive, so I'm not able to personally test out as many brands as I'd like.
I have tried a number of skincare products, and once in a while I am invited to test out new product lines for sensitive skin. These are reviews of those products that I have used.Together we can find products that will work for sensitive skin AND be chemically safe an non toxic!
I use ten My Sensitive Skin Care Standards of Excellence criteria to judge the performance of hypoallergenic products in my sensitive skin care reviews.
These are intended to help you to minimize the use of skin care ingredients that are most likely to cause inflammation on your skin or in your body.
Skin Care Product Reviews -- Products for
Sensitive Skin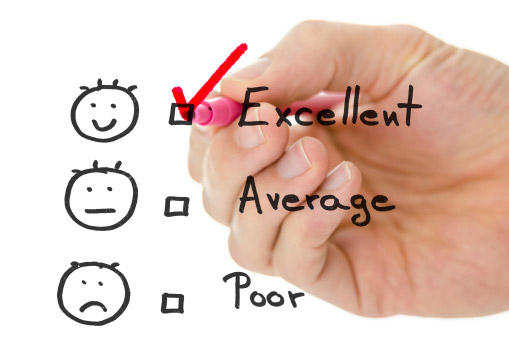 These are the product reviews I've done so far!
Xtend Life Skincare Products Review
ReCverin Vitamin C Skin Care Product Review
Cleure Hypoallergenic Products Review
Cleure Hydrovive Skin Care Review
Carolyns Facial Fitness Skincare Review
Mychelle Dermaceuticals Skincare Review
ZiRan Body Care Products Review
---
My Sensitive Skin Care Product Reviews Standard of Excellence #1 -- Full Disclosure of Product Ingredients
I can't tell you how many times I've searched on the internet for sensitive skin products and found beautiful web stores with products that look great and claim to have no irritating ingredients, but they don't include their product ingredients! When you have sensitive skin, it is essential that you be able to look through the list of product ingredients to be able to know what is in the skin care products you are putting on your body.
---
My Sensitive Skin Care Product Reviews Standard of Excellence #2 -- Use Safe Cosmetic Ingredients
More and more research is being done on cosmetic ingredients to see which are safe, and which cause irritation or which may cause harmful side effects. To learn more about this, please visit our Safe Cosmetics Guide.
In order to avoid irritating your sensitive skin, we recommend that you choose sensitive skin care products that are free from the following ingredients:
Fragrance
Parabens
Propylene Glycol
Sodium Lauryl Sulfate
Artificial Colors and Dyes
Petroleum by products
Animal by products
Formaldehyde
Phthalates
Aluminum
Mineral oil
Bismuth Oxychloride
Triclosan
Rancid natural oils
I've included a bit more information about some of these ingredients in our next few Standards of Excellence, because they are especially important for sensitive skin.
---
My Sensitive Skin Care Product Reviews Standard of Excellence #3 -- No Added Fragrance
Artificial fragrance is one of the top five allergens for people with sensitive skin. Research has shown a link between artificial fragrances and allergies, impairment of the immune system, and neurotoxicity and harm to the brain and nervous system. The other big problem with fragrances is that they sometimes contain dozens or even hundreds of chemicals, none of which are required to be listed on the labels of your personal care and skin care product labels.
---
My Sensitive Skin Care Product Reviews Standard of Excellence #4 -- No Petroleum by-products
These include mineral oil and petroleum jelly. Mineral oil has been linked to the development of cancer, allergies, and immune system impairment. Petroleum by products are generally created in the same facilities that manufacture oil and gasoline, and are often contaminated with cancer causing substances such as PAHS. Petroleum products have been linked to toxicity in the organ systems of the body, and these same contaminants are also found in tap water, food, and other consumer products.
Petroleum jelly does not break down in your body or in the environment and has been shown to persist for many years after your initial exposure. A small percentage of people have found that petrolatum discolors their skin. There are gaps in the data available for its effect on the body and it has not been assessed for safety in cosmetics.
Before I knew any of this, I was using a calendula ointment that had a petroleum jelly base for a persistent dermatitis on my hand. Not only didn't it work, but the problem simply remained on my hand for over a year! Finally I stopped the cream and my hand is finally healing.
---
My Sensitive Skin Care Product Reviews Standard of Excellence #5 -- Free of Animal by-Products That
Clog the Skin
Some animal byproducts like lanolin can clog the pores of the skin and cause allergic reactions. Tallow which is made from rendered beef fat may cause eczema and blackheads. Other ingredients derived from tallow include Quaternium-18 and Quaternium-83. PEG-50 Tallow Amide and PEG-2 Tallow Amine and PEG-8 Hydrogenated Tallow Amine are more hazardous forms of tallow that present other potential health risks as well.
Some skin care lines contain marine sources of glucosamine which do not clog the skin.
---
My Sensitive Skin Care Product Reviews Standard of Excellence #6 -- Noticeable Results
One of the real problems with having sensitive skin is that most of the good quality products that would actually make you look and feel your best cause your skin to break out!!
Then you try sensitive skin products and if you are lucky to find one that works for your skin, you are happy to not have a red and swollen face, but you don't really notice any benefits!
This gets to be an even bigger problem if you are getting older like me. I am starting to see wrinkles showing up on my skin, and it's really difficult to find something that actually works to make your skin look, well, less OLD! :-)
Now I am not a big fan of excessive vanity, but I do believe that even people with sensitive skin deserve to look and feel their best!
---
My Sensitive Skin Care Product Reviews Standard of Excellence #7 -- Affordable for the Average Person
Many skin care products are really overpriced! Paying $300 for a quarter ounce jar of wrinkle treatment is just crazy in my opinion. This may work if you are blessed with abundance, but for most of us, we have more important things to think about like food, clothing, and paying the rent.
Some skin care companies overcharge because they have to spend so much on advertising. Others may be more expensive because they use higher quality ingredients, but unless you are familiar with the company, it is difficult to know for real whether the product is really worth the price.
For this reason whenever possible, we prefer products that are reasonably priced so that you don't need to re-mortgage your house to purchase them!
If products are more costly, there needs to be a REALLY good reason for this!
I always recommend ONLY buying sensitive skin products that have a money back guarantee, so that if they don't work for you, you can get your money back!
---
My Sensitive Skin Care Product Reviews Standard of Excellence #8 -- Earth Friendly
Our beautiful planet is in great need of loving care, attention and help to continue to sustain herself in these difficult times. We human beings have polluted the Earth for so long, and now it's time we paid attention and did the right thing, so that we can all continue to live together for many generations to come.
The money you spend on your sensitive skin care products does matter, as it supports companies and people. Vote with your pocketbook! I prefer whenever possible to support companies that use environmentally friendly ingredients in their products and packaging, and that demonstrate consciousness about the environmental impact of their work.
---
My Sensitive Skin Care Product Reviews Standard of Excellence #9 -- Cruelty Free
We recommend sensitive skin products that are not tested on animals. In my opinion there is no need for this kind of cruelty in today's world.
---
My Sensitive Skin Care Product Reviews Standard of Excellence #10 -- Company Integrity
We always prefer to give our business to companies that walk their talk, that demonstrate their values in their actions.
For example, if the company aspires to offer safe products, the products offered should not contain ingredients such as parabens and harmful preservatives that can cause skin irritation.
If the company professes to make the world a better place but takes actions that cause harm to their customers, employees or business partners, then I personally don't want to give them my business ... no matter HOW good their products are!!
---
Home > Skin Care Product Reviews